Our Dublin edition watch is named after the great city for its rich and bold history.
This watch features bold multi-functional chronograph dials within a perfectly cut wood frame and bracelet.
It's eye catching features stand out from the crowd making it a really unique addition to any watch collection.
Fully functional chronograph dials

Dial Diameter: 45mm

Strap Length: 240mm

Strap Width: 23mm




Splashproof

Watch manual included

Adjustment tool provided to adjust bracelet length
We provide free next day delivery on all watches via DPD.
You'll get an email and text notification with a 1 hour delivery window.
Please allow 2-3 working days for us to prepare/engrave your watch for shipping.
Worried about it being an unwanted gift? For added peace of mind we offer simple returns on all of our watches, you can read more here.

Make it personal with an engraving
Engraving is free with any watch and is the perfect way to celebrate a special occasion.
Simply choose "Personalise it" before adding to cart.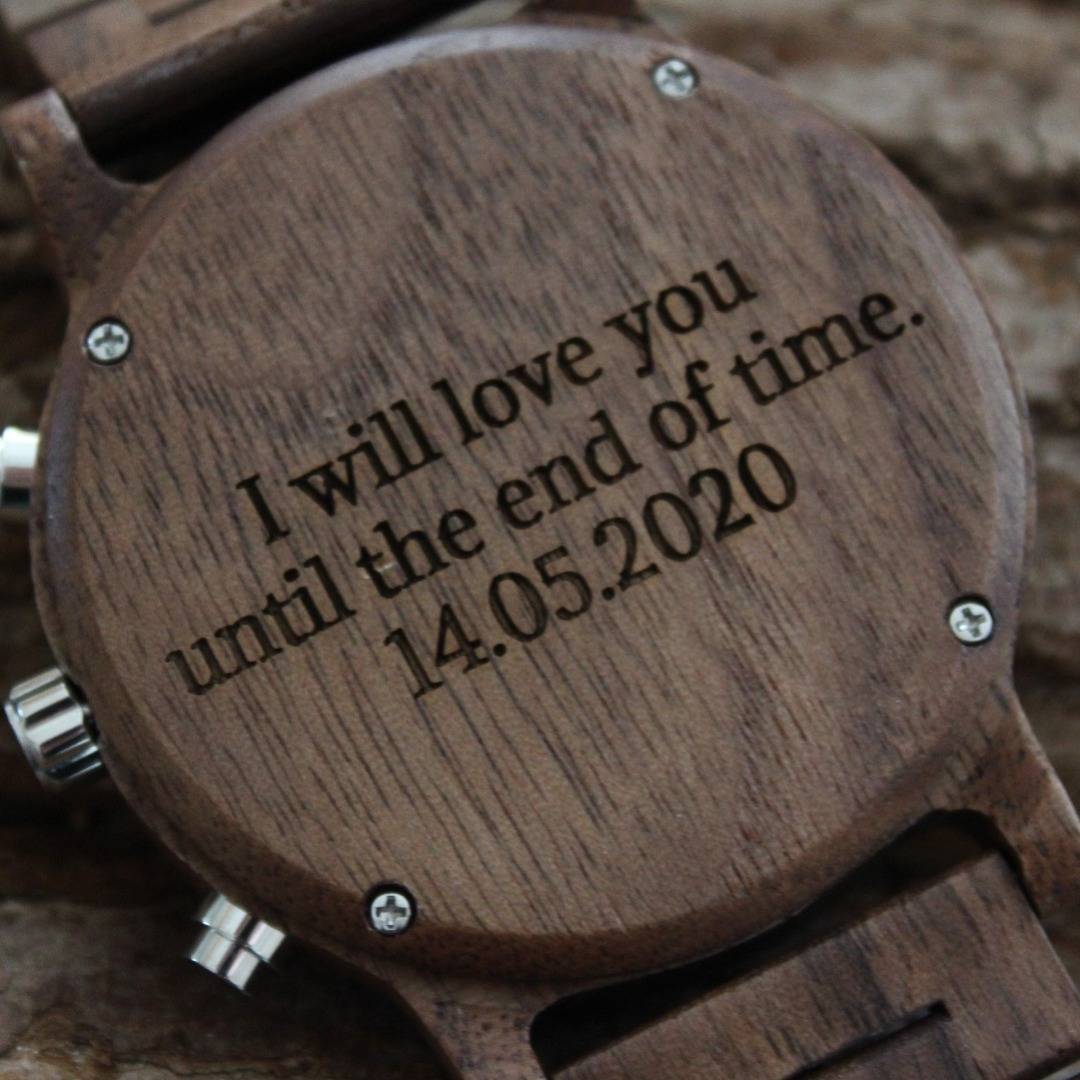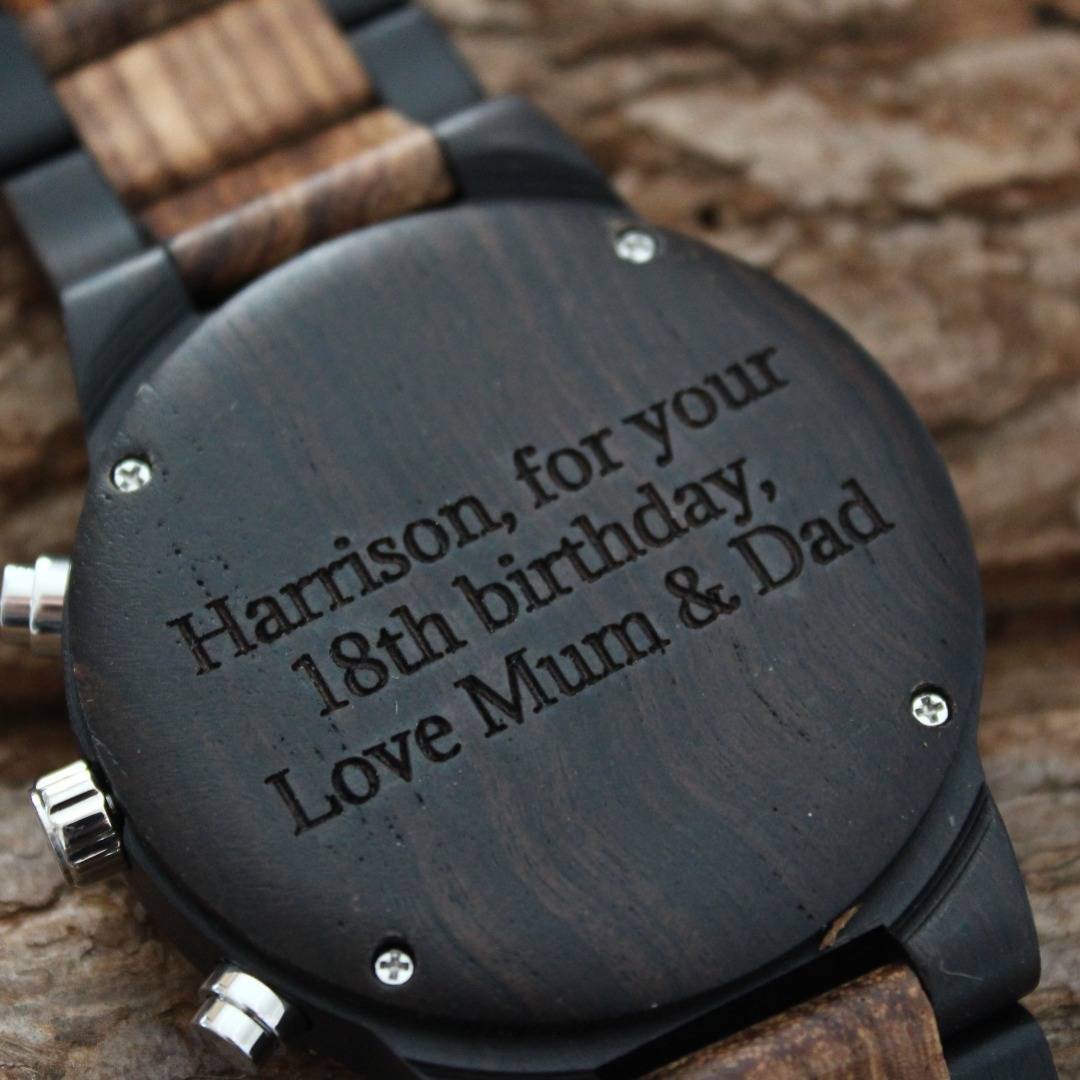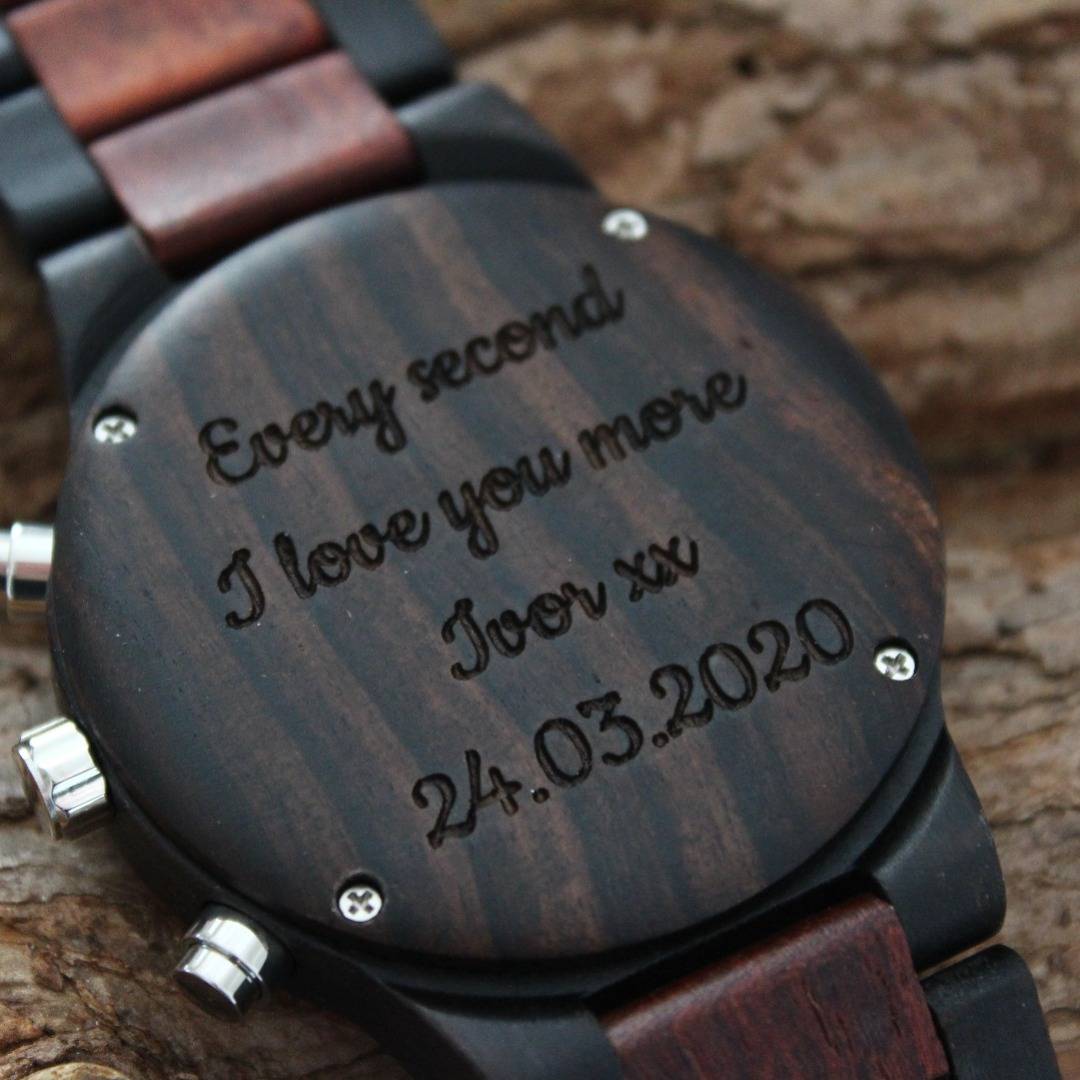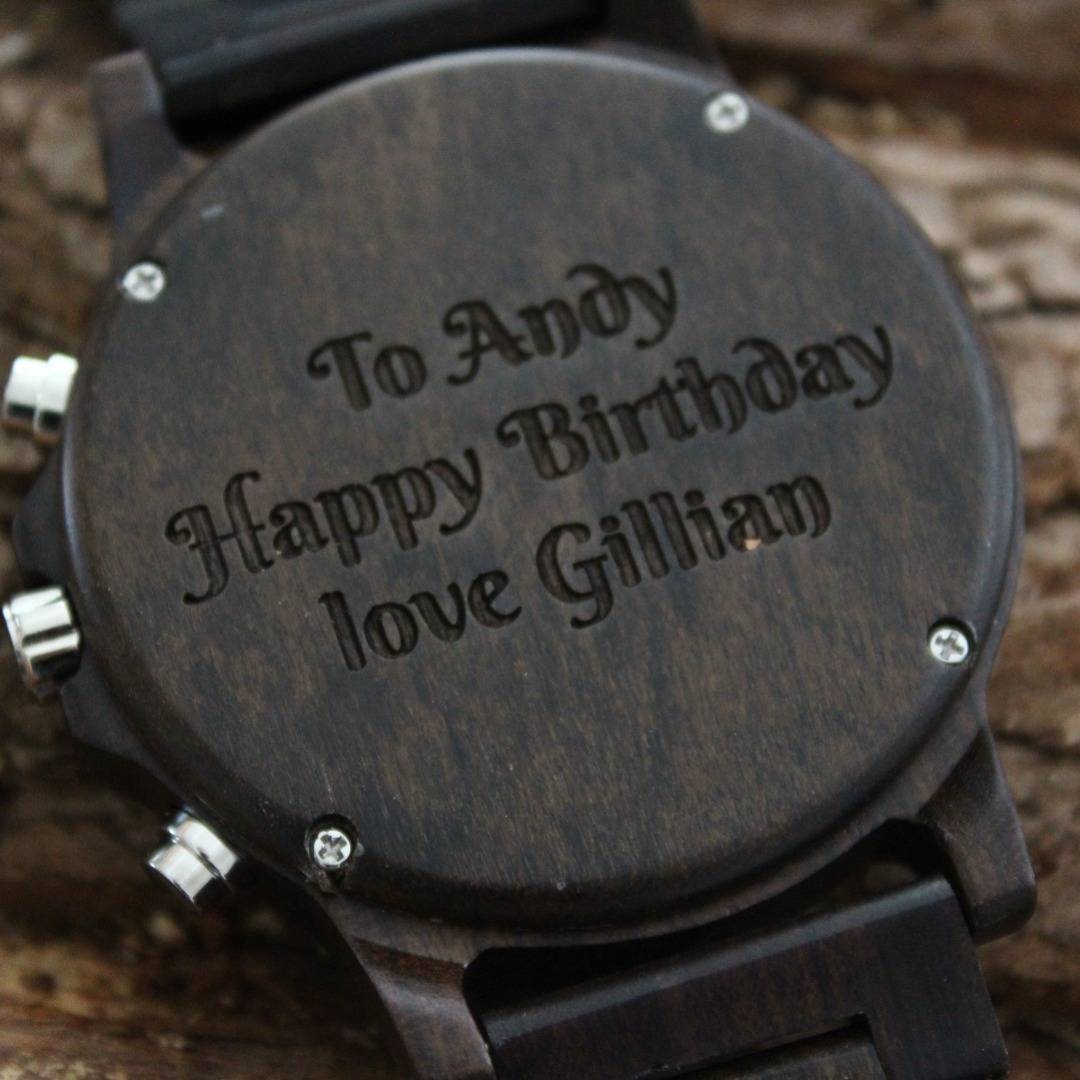 Happy with product but a mistake with order
These watches are lovely and the fact you can personalised is a wonderful gift. I am very happy with them and I'm sure the people I've bought them for will be too on Christmas Day. However there was a mistake with the order when I ordered 2 and only one came and I had to contact the company. Therefore more care when reading the order would be appreciated , because if I hadn't have contact the company my dads present wouldn't be here in time for Christmas. Apart from that I am very happy with the products themselves.
Birthday pressie! 🥳
Absolutely loved it! Made even better for a special birthday by the personalised message engraved beautifully.
Stunning watches
I bought 2 one for my son in law and one for my partner for Christmas I am sure they are going to love them
The watch I received from you look lovely but it is not for me it is a Christmas present for my daughter who collects watches. When she has received it I will of cause let you know the reaction thank you for your text j Rooney Mrs.
Beautiful watch
Brought for a present for my husband, he loves it. It's absolutely stunning.
"Very pleased with the watch - looks great and is high quality." - CLAIRE