The Geneva edition wood watch has a bold yet beautiful look about it. Very much like the city of Geneva itself.
It stylishly features sporty chronograph dials, cut into the finest quality wood that is 100% FSC approved.
Being naturally lightweight it is comfortable to wear all day long without irritation.
Fully functional chronograph dials

Dial Diameter: 48mm

Strap Length: 235mm

Strap Width: 24mm




Splashproof

Watch manual included

Adjustment tool provided to adjust bracelet length
We provide free next day delivery on all watches via DPD.
You'll get an email and text notification with a 1 hour delivery window.
Please allow 2-3 working days for us to prepare/engrave your watch for shipping.
Worried about it being an unwanted gift? For added peace of mind we offer simple returns on all of our watches, you can read more here.

Make it personal with an engraving
Engraving is free with any watch and is the perfect way to celebrate a special occasion.
Simply choose "Personalise it" before adding to cart.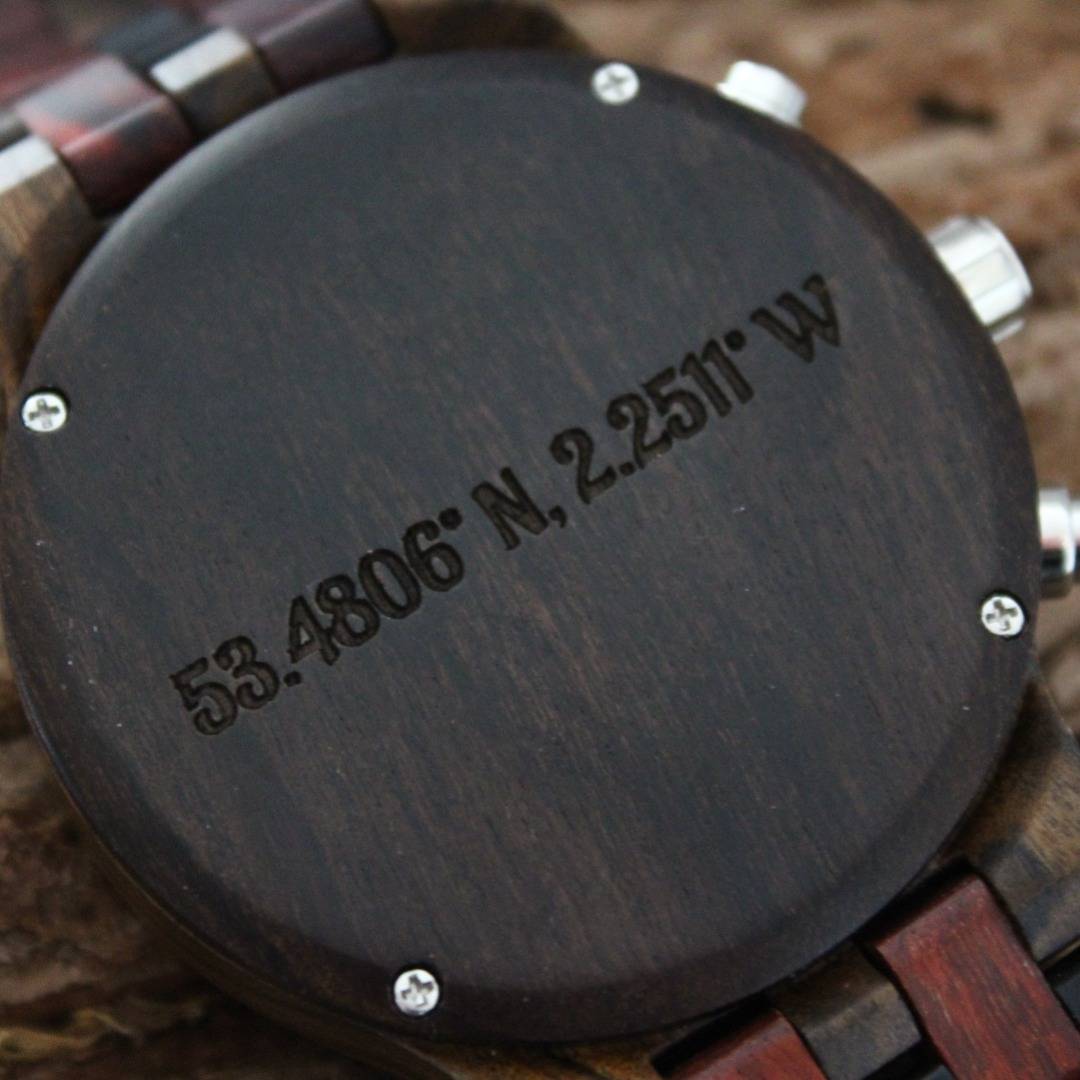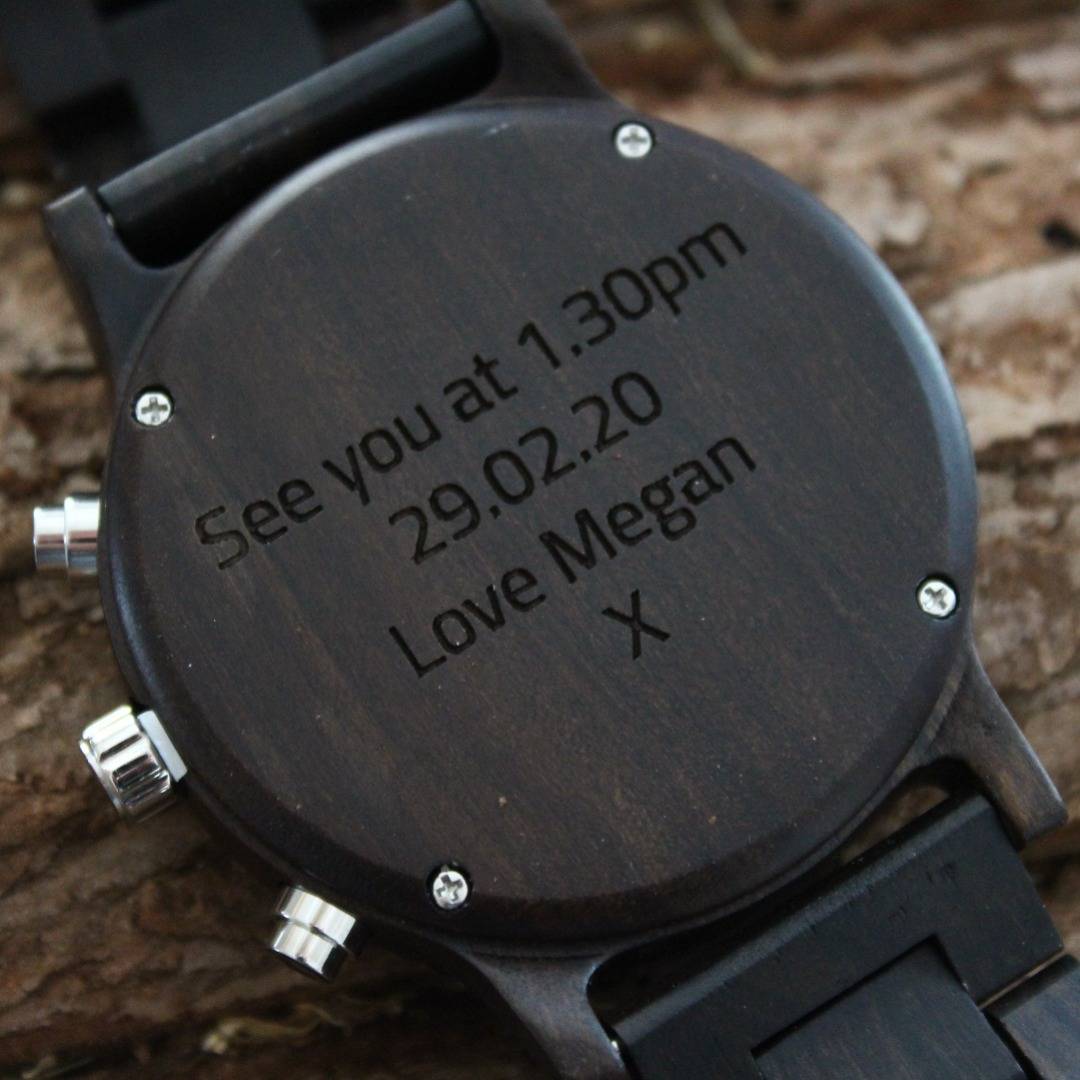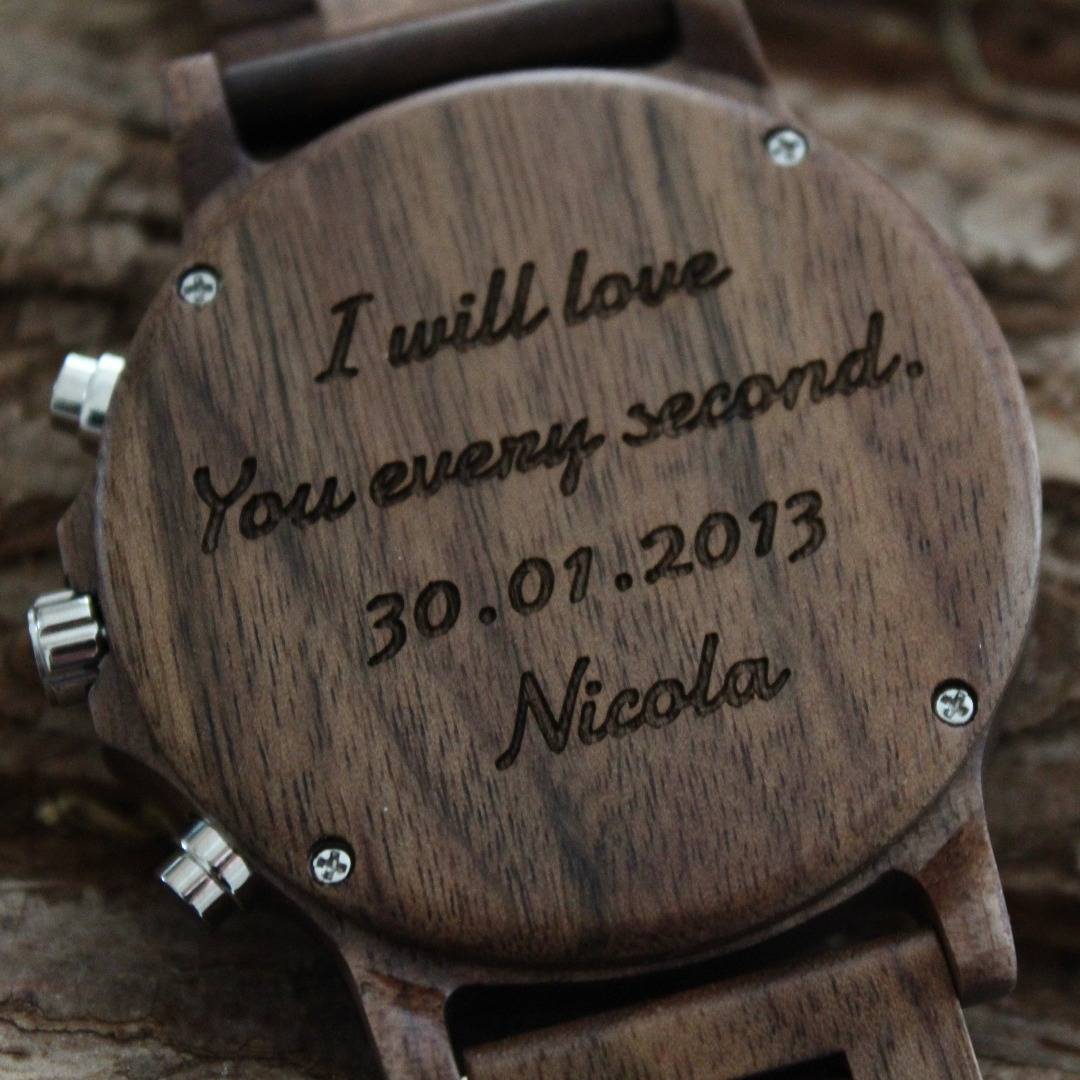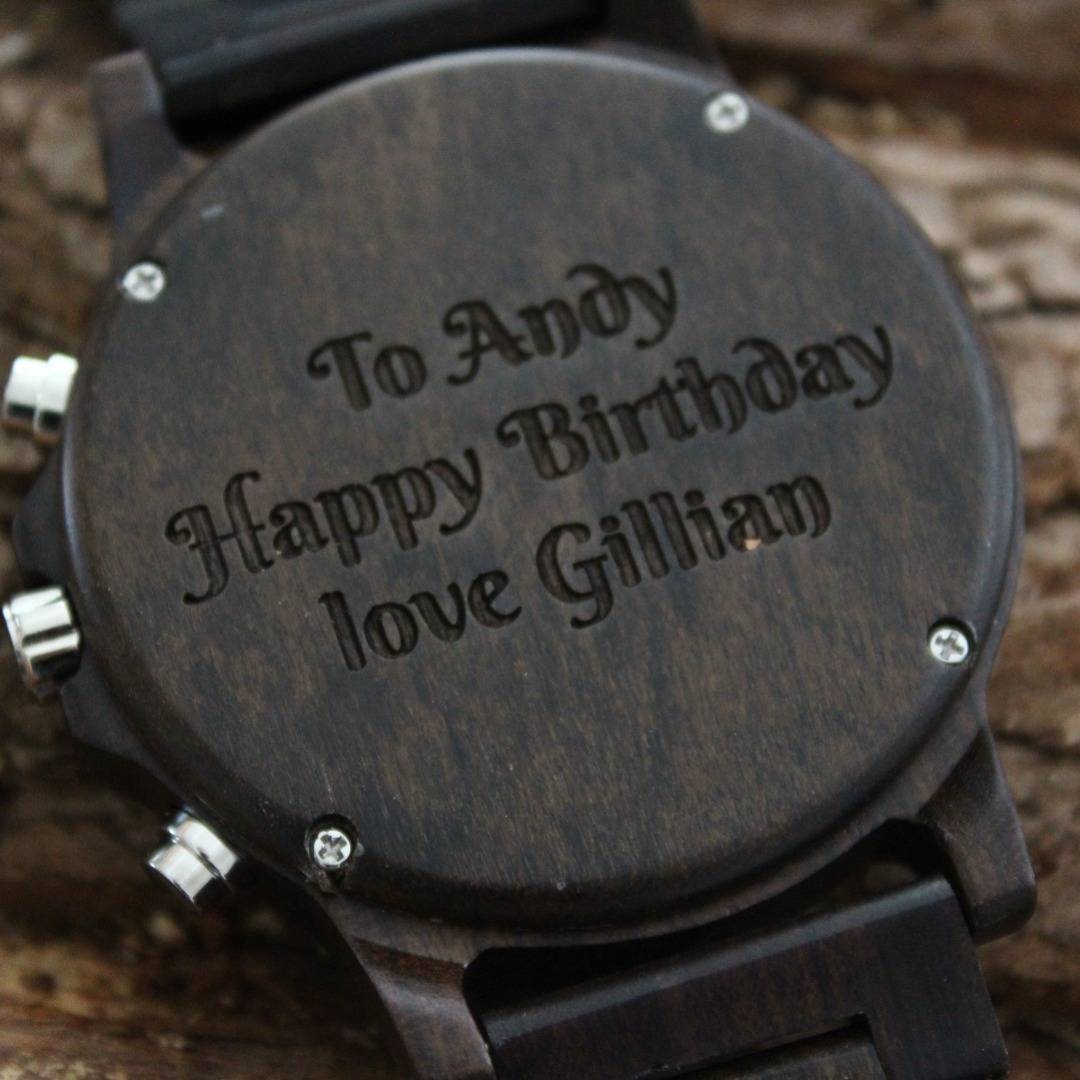 Beautiful watch
Brought as a surprise Christmas present for my husband, which he really loved. We had never seen a wooden watch before, craftmenship was excellent
Nice watch
My wife got me one of these for Christmas. ( Big watch ). First thing is be very careful if you have to remove links. The tool supplied is ok. But remember these links are wood. If you don't have the tool and the pin lined up perfectly the tool can go down the side of the pin and split the link. Also the same applies to refitting the pin. You must make sure you have the holes lined up for the same reason. Be very careful. For the money i think it's a good watch. Comes in a nice wooden box. I don't think people would be disappointed with this watch. If you buy one enjoy. Just remember the link's are only wooden.
Lovely
No complaints. Watch is great, inscription perfect. Excellent transit packaging and the box for the watch is great. You get a brill toolkit too. Would recommend.
Great product!
Love this watch, as does my husband. Beautiful and such good quality. Wasn't sure what it was going to be like when it arrived but I was delighted with it. Really well made and would highly recommend.
Expensive
I thought for what I paid it was abit steep for the quality of the watch
"My husband loved the watch, very easy to take out a couple of links so fitted perfectly and looked great"

- KAREN